GET MORE KNOWLEDGE OUT OF THE EQUIDAM TECHNOLOGY
A dedicated team of financial experts to make sure you have
solid arguments to negotiate and defend your value
SOLUTIONS
Whether you just need a revision or you start from scratch, we specialize in:
Financial Projections
Valuation
Market Research
Pitch Deck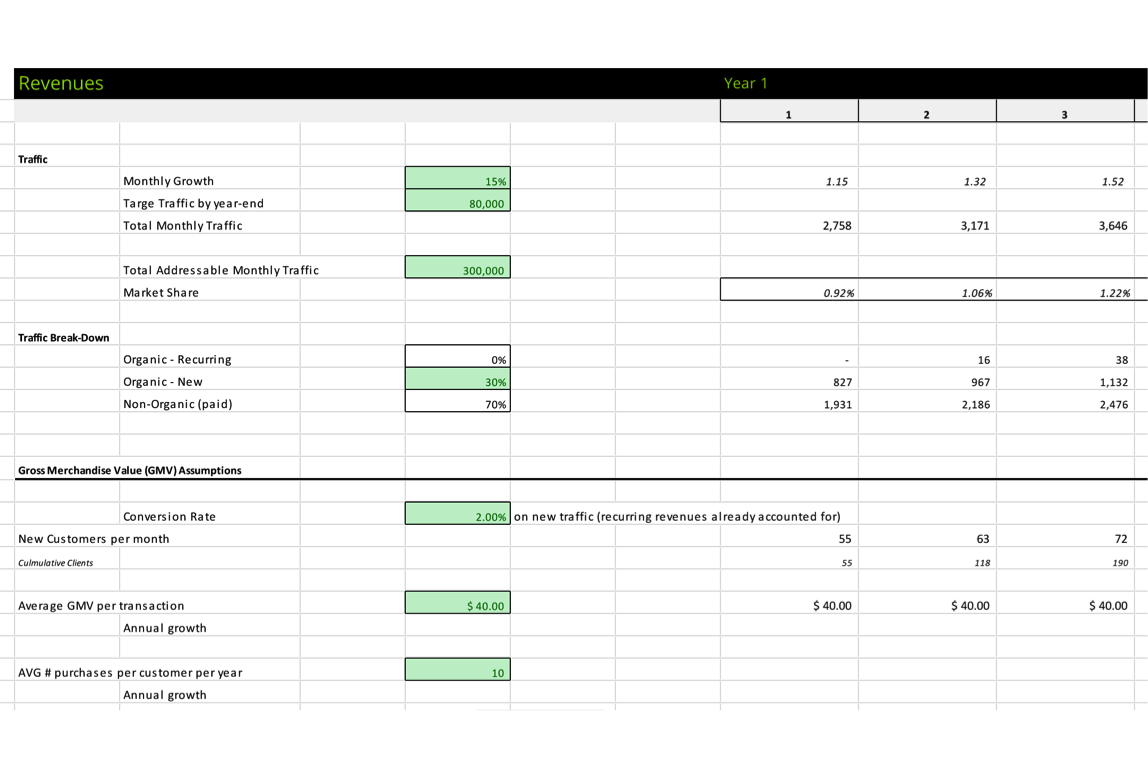 Leverage your negotiations with thorough projections
Our team can look into your projected revenue streams and all cost categories, examine your growth projections, and make sure they are appealing and consistent with your company and the market. This will result in a dynamic and clear spreadsheet you can use as solid argument for your valuation, and that you will be able to easily modify whenever the assumptions change or your company grows.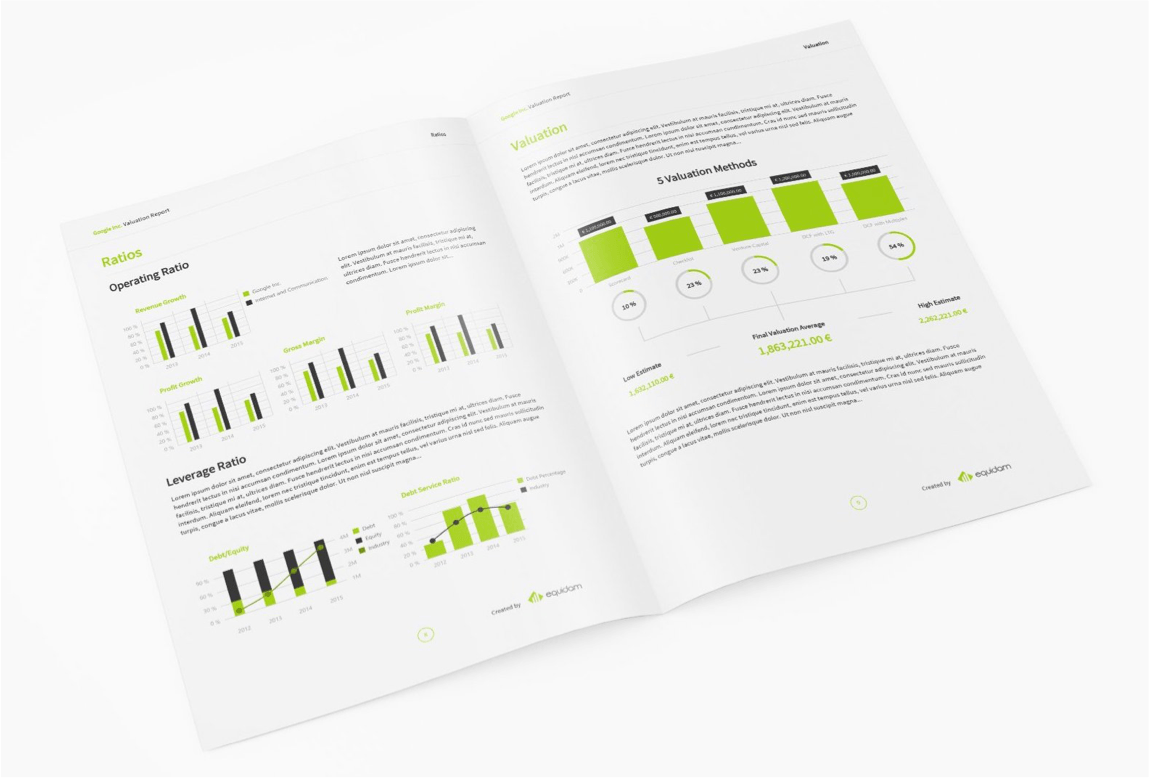 Defend your value with a revised and explained valuation report
The Equidam Financial Services team carries on all the necessary adjustments to make sure your valuation is solid and your specific potential is highlighted. We apply our expertise to refine choice and weights of the methods, multiples, discount rates, etc. We work with you to give you a full understanding of your valuation and its drivers.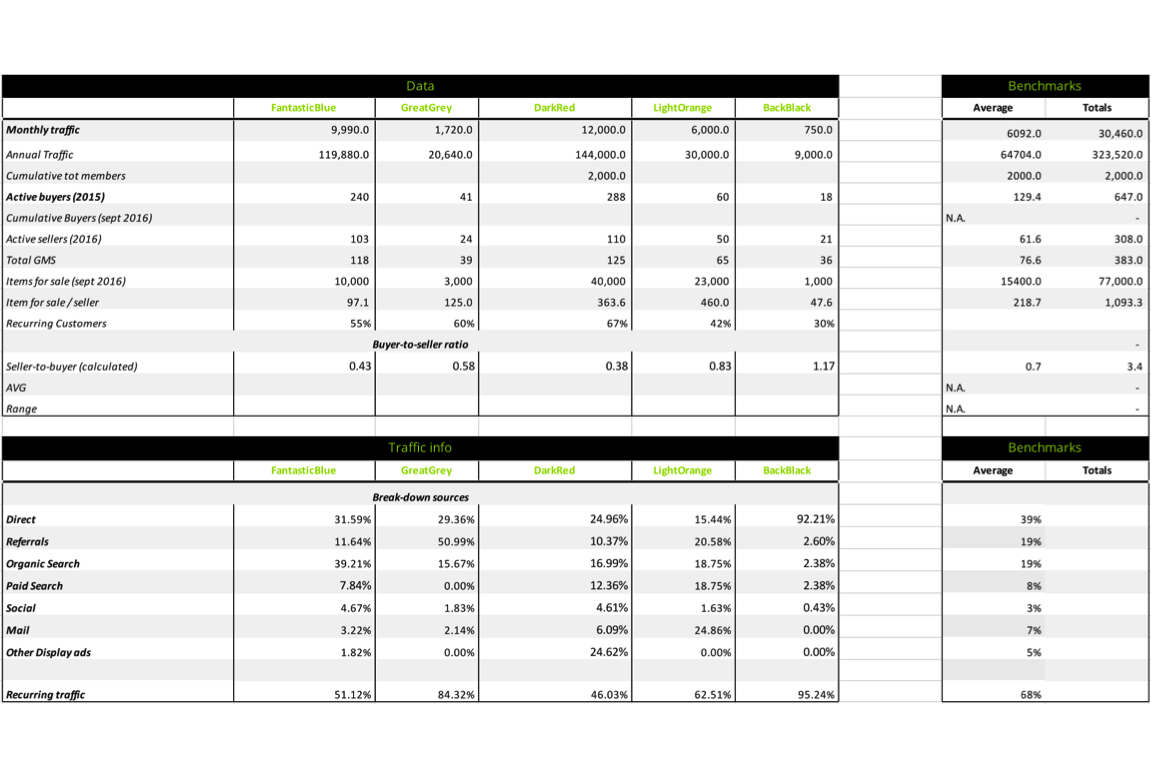 Benchmark your projections and strategy to the market
Our expertise and technology work together to give you a better understanding of your competitors and to gather detailed information on recent transactions and metrics – such as visits, customers, spending, etc.
Get challenged on your pitch deck
We help you presenting your company to investors or buyers in the most appealing and effective way – mitigating their risk perception and grabbing their attention right from the start. We do this by challenging your assumptions, understanding, and explanation of your business model.
ADVISORY AND TECHNOLOGY GO TOGETHER
Our technology empowers our services with data and fast calculations. Our team extends our technology by sharing expertise with the entrepreneurs that want to go the extra mile.
INTERACTION TO MAKE YOU MASTER OUR EXPERTISE
We strive not to provide bare answers, but to make you learn and master your questions. At each step of the process, we share our thinking and the reasoning behind it.
SHARE YOUR STORY
We are always happy to decide together on the solution that best fits your needs.
Start now with a 20 minute FREE consultation
We believe it's important to get to know each other and show you how we work before any commitment is made on your side
1
Intro Talk & Review
A useful first chat to understand your needs, followed by a first review of your material to show you how we work
2
Implementation & Feedback
We will break the work in steps, to share with you the reasoning behind it and adjust to your feedback
3
Delivery
We can tailor the speed of our work and the delivery time according to your needs