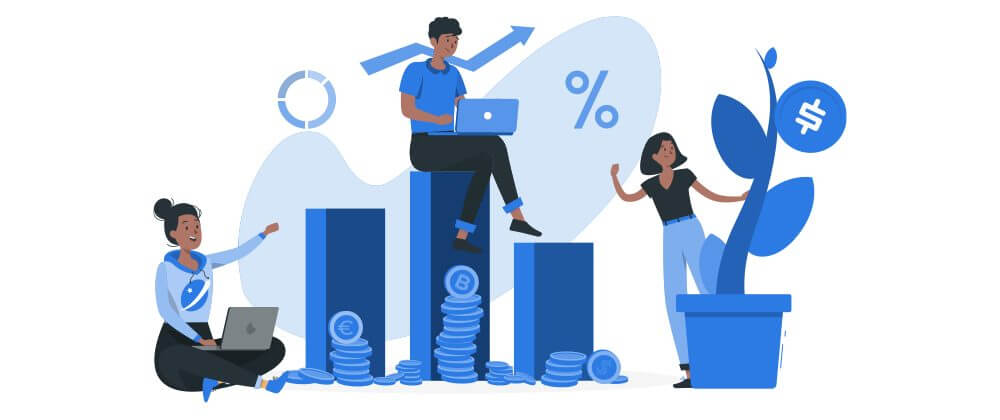 At Equidam, we work with partners around the world who share our ambition of enabling fairer deals for both sides of the fundraising equation; the founders that are shaping the future, and the investors that are betting on (and fuelling) their success. 
One such partner in Raise, based in Kenya, who provide a range of services to founders in the rapidly growing African startup ecosystem. We spoke to Ozichi Chijioke-Nwauche, who leads B2C customer sales; Tina Nyamache, who leads Valuation; and Samantha Marion Wambui, who leads Customer Success, to find out more about how Raise is helping startups to succeed – and what part Equidam plays in that mission.

"The Equidam platform allows us to seamlessly generate a valuation report for our clients. The report provides support in the conversations that founders have with prospective investors, helping them to close fair deals more quickly and continue growing the value of their company."
What is Raise? What problems are you helping founders solve? 
Raise is a fundraising platform that was created to help simplify the fundraising process for startups across Africa. 
The problems that we are helping founders solve are;
Cap Table Management: We manage client cap tables through a digitized process on the Raise platform. This process requires us to upload all the clients cap table information to the platform and clearly define the specific details of each shareholder. This information is also automatically updated whenever there is a change in the cap table.
Time Related Problems: We reduce the time required to raise funds by giving founders access to all the tools they need in one platform. The tools we provide are the scenario modelling tool (the cap table data is used to build out different scenarios of one's future funding round), deal room that shows one's automated due diligence information to investors, and investor insights (this is to see who has viewed your deal room and how much they have committed in funding your round).
Company Valuations: In collaboration with Equidam, we help founders calculate the valuation of their company. A detailed valuation report helps to prevent founders from either underestimating or overestimating the value of their company – both of which can cause major problems down the line.
What are the challenges for early-stage founders based in Africa? 
It takes founders a long time to close their round. According to Digest Africa, it takes an average of 414 days for a start up to close it's pre-seed round, compared to 90-180 days for founders elsewhere. Through the Raise deal room, founders are able to save time for their round with automated due diligence checklists and sync key legal data across their company. Founders end up closing deals two times faster and save thousands in legal fees and cap table mistakes as their company grows.
Access to affordable cap table management tools built for African founders: Through the Raise platform, founders are able to build one source of truth to manage their cap table and distribute equity across their team, employees and investors at an affordable cost.
Understanding different components of fundraising such as valuation, equity and cap table management: We help founders get through this challenge by organizing workshops aimed at educating our audience on fundraising matters. Through our valuation services, we help founders find out their company's value and what drives their growth in African markets. 
Access to investors is another issue for founders in Africa. We are working towards partnerships with the aim of supporting founders with the investor matchmaking process.
Limited access to legal guidance and advice on fundraising matters: Through legal support, we help clients set up their cap table properly on the Raise platform and help them automate their legal compliance documents across different jurisdictions. We are also working on establishing partnerships with law firms across different jurisdictions to help further support our founder clients
How is the venture capital and angel investment landscape changing there? 
The African tech Ecosystem is flourishing;
According to the 2020 Africa Tech Venture Capital Report, seed+ rounds are growing +80% YoY (Year over year) to 228 deals. This is almost 10 times over 5 years, representing US$ 220M (+47% YoY) in aggregate deal value.
Despite the pressure on round size, investors are confirming their confidence at Venture stages too, in Series A with 86 rounds (+9% YoY) and US$ 447 Million (-5% YoY), while Series B stage sees 29 rounds (+16% YoY) representing US$ 449 Million (-8% YoY).
This means investors are betting strongly on the mid and long-term future of the African tech ecosystem, irrespective of the pandemic
African startups received funding 6X faster than the global average. The number of African tech startups receiving financial backing grew at a 46% annual clip between 2015 and 2020—some six times faster than the global average—according to the venture capital firm Partech Partners.
2021 has seen some landmark deals so far, what does the future look like?
There is an increase in the growth of entrepreneurship in the region and an increase in the attraction of international investments. We now also have more home grown venture capital firms supporting these startups. The rise in the attraction of international investors has been an important driver for the region's VC landscape, creating a positive environment that has brought about innovation, entrepreneurship, and investments.
According to the article by the generalist; Africa's population is predicted to treble in the next 30 years, reaching 2.4 billion people, dwarfing China's. Africa currently accounts for 16 percent of the global population; by 2050, it will account for 25 percent. Africa's rapid expansion will make it a young continent, supplying a disproportionate share of the world's working-age population, with almost half of the 2.4 billion people predicted to be under the age of 25. When the rest of the globe faces an aging and stagnant population, organizations in need of personnel will find the largest pool available in Africa.
With Africa's blossoming tech environment, companies garnering large amounts of investment from international and local investors, and a burgeoning young population, the conditions are ideal for the next blooming tech economies to emerge. Raise's valuation and capitalization table management software comes at an ideal time, as African entrepreneurs continue to expand and raise financing at a breakneck speed. Furthermore, with a growing young and entrepreneurial population, several industries, such as agtech, fintech, healthtech, edtech, and others, will see significant prospects for innovation.
How do you enable smart decisions when fundraising?
We enable founders in making smart decisions when fundraising through the following efforts:
Helping founders set up their cap table properly on the platform and avoid any cap table mistakes through our legal support. 

Giving founders access to our scenario modelling tool. With this tool,  founders are able to get insights on how their dilution will look like (before they fundraise) based on the terms they have set for their round. 

Supporting founders as they set up their deal room and review it to make sure that they have set up their deal room data properly before they launch it. This helps them save time and close their fundraising round faster.

Save time for your round with automated due diligence checklists.

Helping founders know the accurate value of their company by

generating a data-driven valuation report.

Developing strategic partnerships that help us support founders in their fundraising journey.
What part does Equidam play there? 
The Equidam platform allows us to seamlessly generate a valuation report for our clients. Through this valuation report, founders are able to better understand the value of the company and the methods used. The report provides support in the conversations that founders have with prospective investors, helping them to close fair deals more quickly and continue growing the value of their company.