Are you issuing a convertible note? Do you want to know the ins and outs of this financing tool? Here's a list of sources that will tell you everything you need to know!
This is an up-to-date list of resources on convertible notes for startups and early stage companies. If you would like to add a source to the list leave a comment below or write us an email on info@equidam.com.
Convertible Note Definition And Tools
1. We wrote this article a few months back to give everybody a general understanding of the underlying complexity of convertible notes. It is definitely a must read for people approaching this financial instrument for the first time and generally for everyone that is planning on issuing a convertible note. Check it out here!
2. Extensive coverage of what is a convertible note on Quora
Several answers to the question "What is a convertible note?"and some advice on how startups can use it to their benefit. Take a look at the explanation! 
3. Calculator for convertible note equity share from Equidam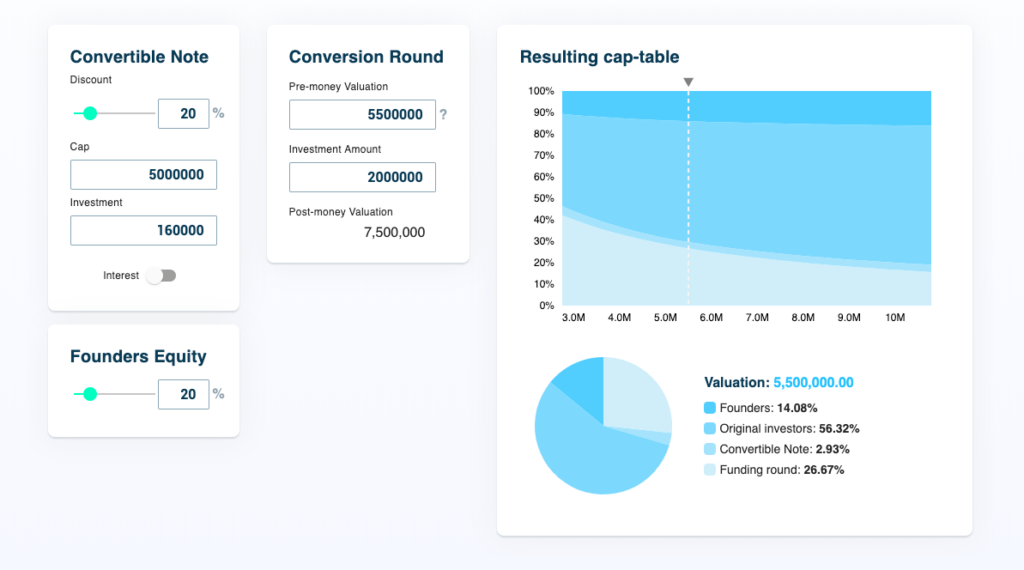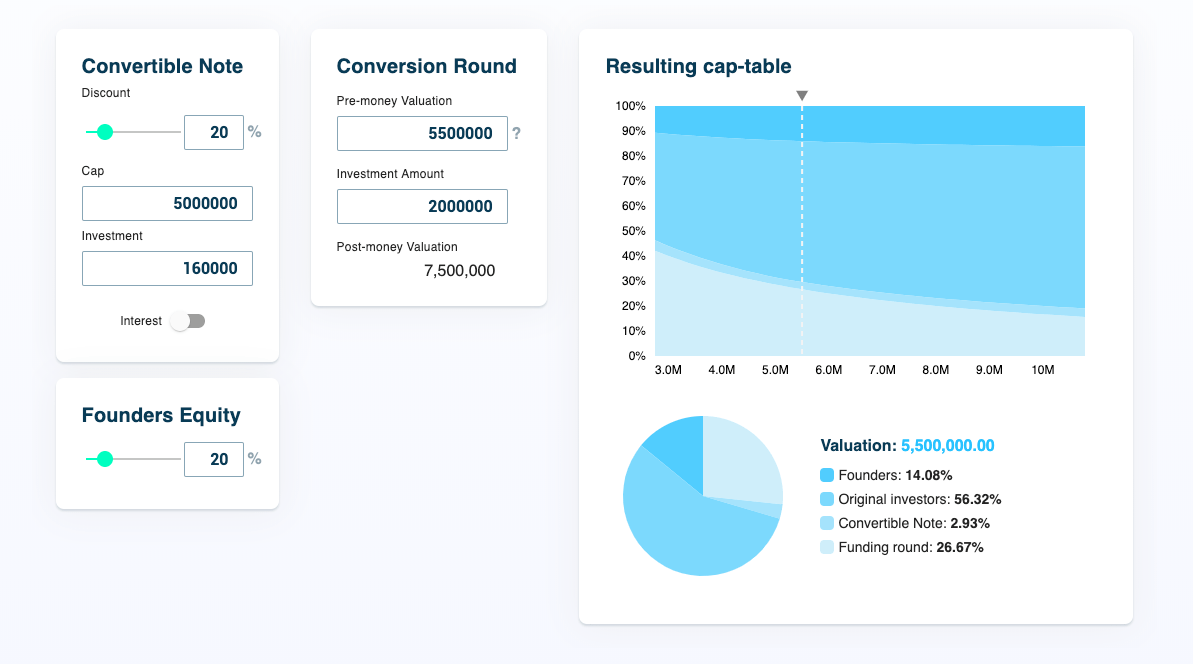 This comprehensive free tool allows you to quickly check scenarios around the most common terms of convertible notes. It also allows you to see average discount rates for the people that used it, getting an idea of what is a "fair" discount for your investors. Give the calculator a try now!
Another tool that allows you to quickly evaluate the conversion value and the respective ownership percentage. Try it out now!
Legal resources
Albeit customisable, each convertible note contract should contain some basic clauses. We always advise you to either use a standard template or consult a lawyer, but if you really want to make your own, you should still checkout the standard ones and make sure you did not forget anything.
1. Simplified convertible note contract from Y combinator
The SAFE, Simple Agreement for Future Equity closely resembles a convertible note and simplifies the whole discussion. It is the de-facto standard for Y combinator companies in the United States and is gathering a lot of traction from founders and investors. Take a look here!
2. Capital Waters Convertibles
This free resource put together by Capital Waters is a well crafted simple contract for convertible notes. It covers all the terms in a nice form factor and with proper protection for founders and investors. Check if it fits your requirements!
3.  Equidam's convertible note template
The first template that complies with EU securities legislation. Give it a try now!
Term sheet table, outlining the core terms and conditions under which the convertible loan is issued
List of definitions, crucial for the interpretation and execution of the contract
Provision providing for lender's rights in accordance with European securities legislation
Standard terms for a convertible loan agreement.