After discussing how to price convertible notes, we realised that there is a simpler way to explain what they are.
Convertible notes are quite simple when understood. They basically are a debt that converts into equity when a certain event (trigger event) happens. They have however some common clauses that are key to determining the equity situation of all players. Here is a visual description:
Find precise calculations for different equity scenarios in our Convertible Notes Calculator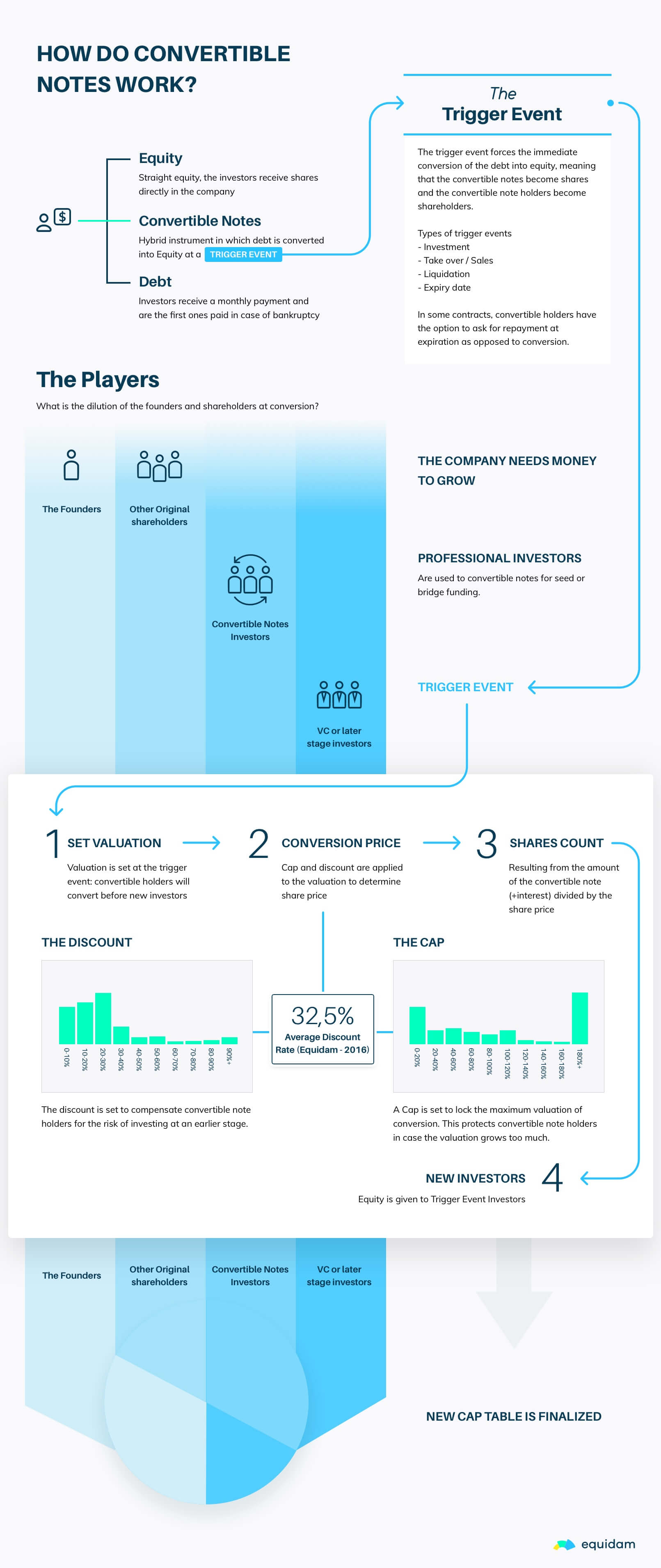 P.S. Are you struggling with your company valuation?
Our platform includes the most proven valuation methods and makes them accessible to everybody. Get started with it out now and discover your company valuation!